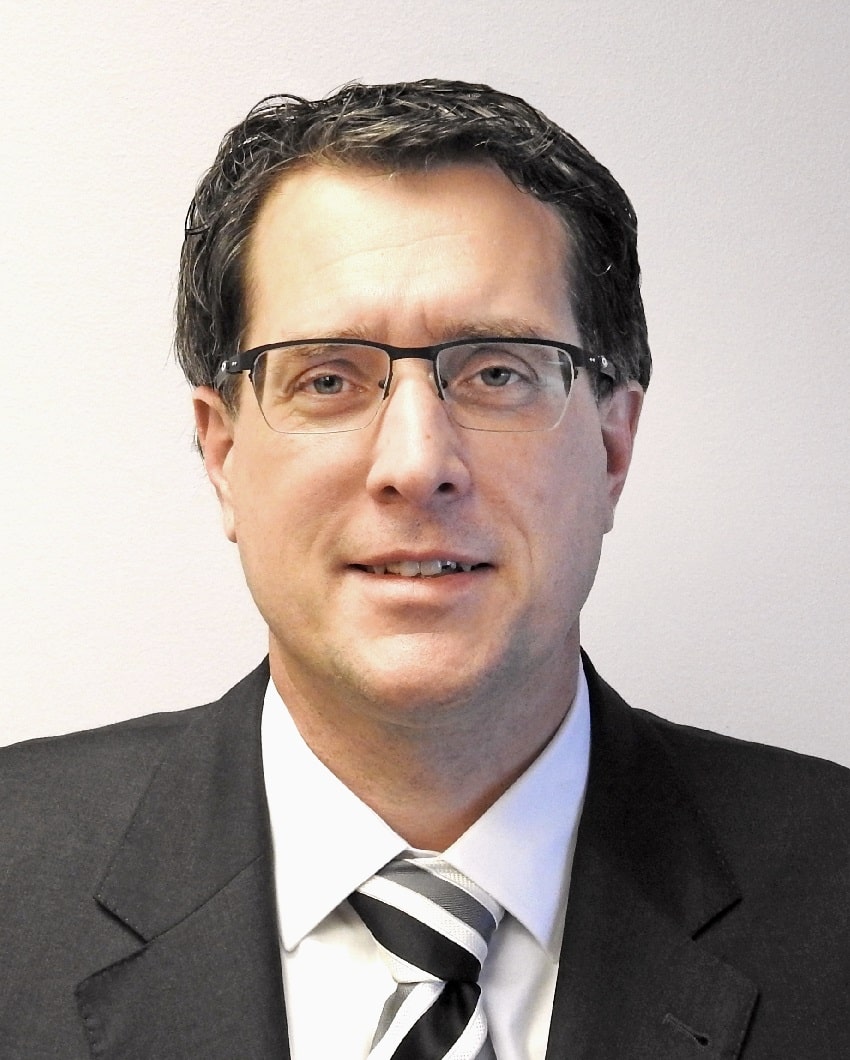 St. Camillus is pleased to announce that Michael Schafer, former VP for the St. Camillus Nursing Facility for 11 years, has accepted the position of President and CEO, effective December 16, 2022.  Mike has extensive operational knowledge as well as strategic experience and the ability to develop exceptional relationships with staff, residents, donors, clinical partners and community members. In addition, Mike has served as Administrator of two other nursing Facilities prior to joining St. Camillus. "I am very excited to be provided the opportunity to lead the organization and continue to collaborate with the passionate and committed Board Members and St. Camillus Team to navigate the organization through these challenging industry times.  The collective focus remains to continue to re-vision the St. Camillus of the future and to support our greatest asset which continues to be the dedicated staff that drive the provision of quality care and services," said Schafer.
Mr. Schafer's appointment as President and CEO was unanimously approved by the organization's Board who will, along with the Senior Management Team, work closely over the upcoming weeks to support a seamless transition from Mrs. Balitz, former President and CEO, to Mr. Schafer.
Mrs. Aileen Balitz will retire on January 27, 2023 after 31 years as President and CEO for St. Camillus. She's had a long and distinguished career with the facility spanning a total of 48 years as she was first employed as a Speech Language Pathologist in 1974, then appointed President/CEO following her father's retirement in 1991. Aileen's father, Robert Mack, was the founding administrator of St. Camillus and in her words "I was privileged to work with my father. He inspired me to think more creatively, to identify and support people who had a passion for helping others and to advocate as strongly as possible for long term care."
During her career at St. Camillus, she helped to launch the Katherine Clancy Brown (KB) Rehabilitation Unit in 1992 which has provided care to thousands, the start of Integrity Home Care services in 1996, an onsite LPN school with OCM BOCES in 2001 and a 30+ year ongoing partnership with Upstate University's Department of Physical Medicine and Rehabilitation in support of our Brain Injury and Rehabilitation Programs.
Mrs. Balitz is an advocate of helping the frail elderly and those with disabilities stay in their own home
and in the community for as long as possible. In 2010, through a state grant, she saw a new addition for
St. Camillus, the Adult Day Health Program, and through a partnership with Christopher Community in 2018 was part of the groundbreaking Harborbrook Apartments – a 60 unit Independent Housing complex, with 20 of those units supported by St. Camillus.
As she nears her retirement, Mrs. Balitz will be part of a celebration as the facility boasts an overall 4-Star Quality Rating from The Centers for Medicare and Medicaid Services. Aileen has been a dedicated leader and trusted friend to our St. Camillus family, and we thank her for being an inspiration to us all. We wish her only happiness as she begins her next chapter in life.